Timothy Thompson
Research Assistant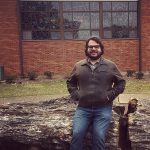 Timothy is a senior computer science major and student developer for the Telenutrition Center. Since starting his internship, he has received the USM SPUR undergraduate research award. This award has allowed him to run a study as the primary investigator under his mentor, Dr. Lemacks. He is currently working on a research project examining how changes in user interface impact user reporting. He is super excited to be working on this project because it allows him to use his programming skills to benefit his community which is one of his goals as a programmer. He will be presenting his research at the spring USM undergraduate research symposium. His experience with Mississippi INBRE has allowed him to grow and expand his knowledge in his field of study. He gets a lot of hands-on experience with software development, and has learned several workplace skills that aren't necessarily covered in his regular classwork. In the future he hopes to keep applying his programming skills to help others and settle down with his wife back in Louisiana.
Eden Gardner
Research Assistant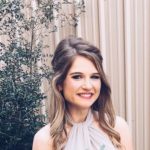 Eden is a senior Nutrition and Dietetics major and a Research Assistant with Telenutrition. One of the most valuable things she has learned from her experience with Telenutrition is that teamwork is extremely valuable. She works with a talented team where everyone has their own field of expertise which allows the team to reach full potential. She wanted to do the service scholars program because she enjoys research and outreach programs. She is always eager to learn more about her field of study and was ready to put her skills to work. Her goals include continuing in a program like Telenutrition where she can serve her community and raise their awareness regarding nutrition and health. This internship has allowed her to experience the community side of nutrition while preparing her for her field of study and future internship. Mississippi INBRE is helping Eden reach her future goals in becoming a Registered Dietitian.
Hunter Windham
Research Assistant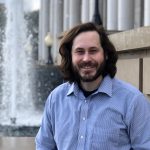 Hunter is a senior with a major in computer science and a minor in Mathematics. He is a student developer for the Telenutrition Center and enjoys software engineering, programming, and web development. One of the most valuable things Hunter has learned from his experience with Telenutrition is how to apply his education towards solving real-world problems. Mississippi INBRE has also allowed him to gain more experience in his field of study. The experience has helped him become a stronger web developer and increase his competitiveness in job searching. Hunter will be graduating in the Spring of 2019 and looks forward to the opportunities ahead.