Join us for the second annual Mississippi Health Disparities Conference 2022, sponsored by the Mississippi INBRE network, to be held on July 28, 2022 at the Lake Terrace Convention Center in Hattiesburg, Mississippi.
---
MHD2022 will offer workshops, research posters, evidence-based educational sessions, and an exhibitor pavilion, as well as opportunities for working group meetings.
---
To increase understanding and awareness that Chronic Diseases affecting Mississippians are PREVENTABLE and REVERSIBLE with Healthy Lifestyle Modification!
---
---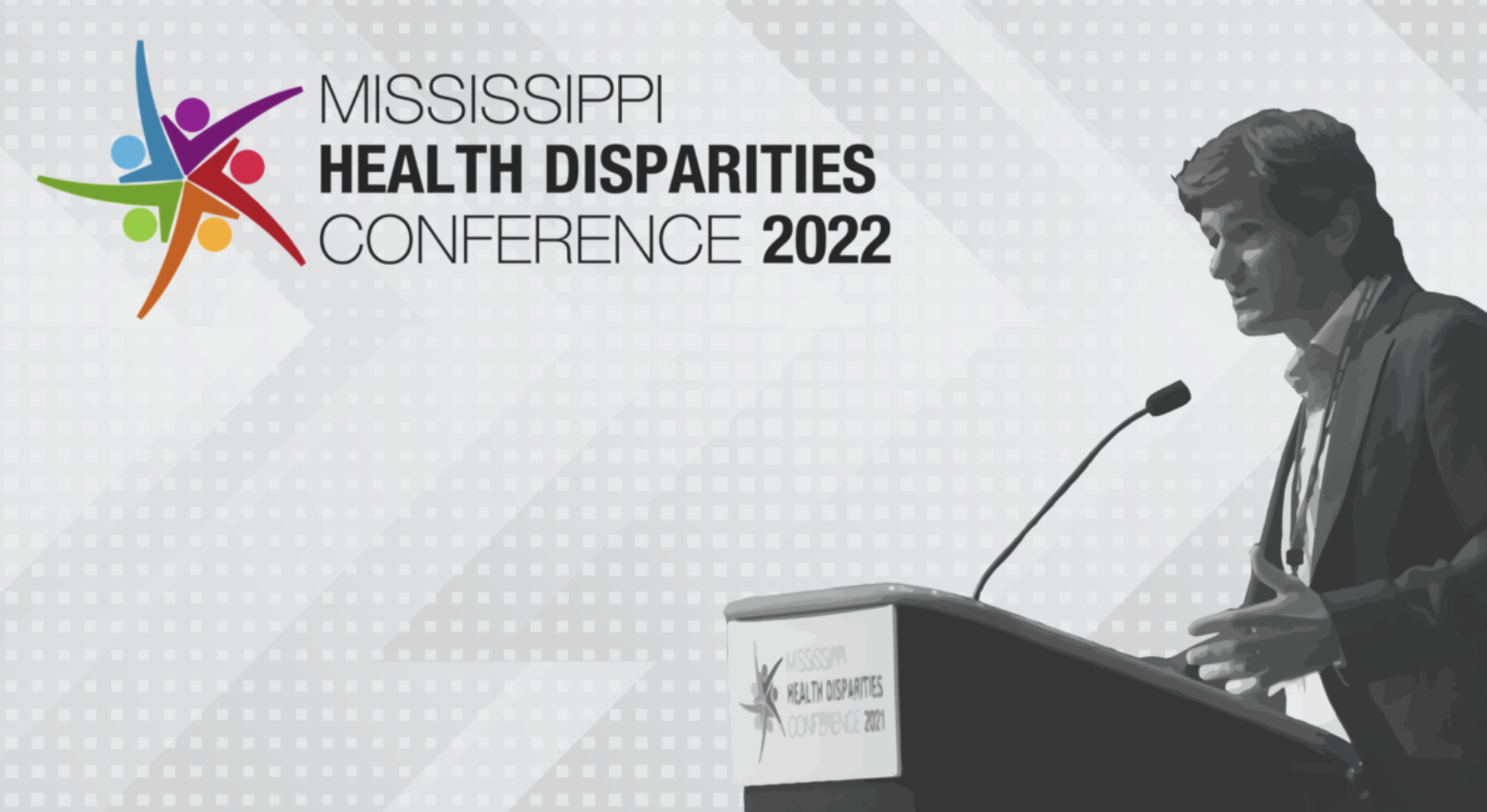 As we have all witnessed across Mississippi, the unexpected devastation of the COVID-19 pandemic has highlighted the critical need to accelerate the implementation of healthy lifestyle choices for all.
Many of the chronic diseases that increase risk of severe COVID-19 infection, including coronary artery disease, hypertension, diabetes, chronic kidney disease, and obesity are not only preventable but also reversible with intensive lifestyle modification.
---
Benefits of Attendance:
---
There will be abundant opportunities for networking with like-minded researchers, professionals, and industry leaders. The conference will bring together health executives, health professionals, researchers, community leaders, students, and government officials, for innovative and strategic discussions, solutions, and partnerships to discuss the key issues listed below:
---
Holistic and multi-level approaches to diabetes, obesity, HIV, and other cardiometabolic disease prevention
Social Determinants of Health as a means of reducing and eliminating health disparities
Use of technology to address access concerns in rural and underserved communities
Future solutions and innovations to address health disparities in Mississippi
---
Looking to present at MHD2022? Click HERE to submit your session proposal. All submissions must be submitted by January 28, 2022.
---
This conference is open to all individuals or organizations that are committed to addressing health disparities in Mississippi. Register for MHD2022 today and join our growing movement.
---
WHEN: Thursday, July 28, 2022
WHERE: Lake Terrace Convention Center
---